Our focus is not on selling plans or products, but on providing comprehensive financial planning.
Meaningful financial planning looks at your finances 'in the round' and encompasses everything from your day-to-day income and expenditure to your long-term financial goals and lifestyle objectives. Our experience tells us that approaching financial planning in a whole-picture way allows us the greatest scope for adding value to your life.
Although your specific journey and your specific goals will be personal to you, our work with you will typically progress in the following way:
1. Introductory Discovery Meeting
Providing you with clear financial direction starts us with having a full understanding of your current financial position, your objectives and needs. In this first meeting – which usually takes place face-to-face either in our office or at your home – we'll ask you to take us through any policies, schemes, investments, mortgages, outgoings, wills, or any other relevant plans that you have. We'll also discuss your attitude to risk and give you plenty of time to ask us your questions.
This first consultation is always at our expense. And there's absolutely no obligation to proceed with the service, if we're not what you're looking for.
"The initial meeting was conducted with the utmost of professionalism and clarity. Our current financial situation, future & goals, and any concerns were mapped out in such a clear but detailed way"
2. Research and Preparation
Based upon the details discussed at our initial meeting and the information we obtain from any existing providers you use (with your permission), we will research and analyse the information in order to prepare a report to suit your individual objectives. We will endeavour, wherever possible, to consider tax planning opportunities and in this respect, we may ask to liaise with your other tax advisers. Please note that the Financial Conduct Authority does not regulate tax advice.
The research and report preparation may take some time to complete and we will discuss the expected timescale with you at the outset.
"We really felt that it was our future wealth & happiness that was their main priority."
3. Presentation of Recommendations
We'll present our recommendations to you in either a written report or a face-to-face meeting to suit your preference. Our report will recommend the actions we believe you should take in order to maximise the opportunities of you achieving your goals and minimise any risks we have identified. We'll present you with the reasoning behind our recommendations and give you plenty of time to ask us questions and fully understand our advice. The costs associated with our recommendations will also be made clear in the report.
"We never felt under pressure to make any decisions and any worries or questions were explained so carefully without ever feeling rushed."
4. Implementation
If you decide to proceed with our recommendations, we will act to implement the agreed actions. This will normally involve liaising with third parties on your behalf and bringing about a formal arrangement between you and the third party (for example an investment or insurance company). The implementation might consist of a single matter dealt with in one go, or a project that consists of action spread over a prolonged period.
"The service from our portfolio being set up to pension payments commencing was seamless, communication was always prompt along with being polite and extremely courteous."
5. Regular Review and Ongoing Service
Ensuring that your plans remain on track is just as important arranging things correctly in the first place. Our annual reviews include a written report detailing the position and progress of your financial plans and a meeting to discuss and update your planning if necessary. They're also a chance for you to tell us about any changes in your life or your goals. These ongoing services are tailored to your level of need and the complexity of your arrangements, but we're always on the end of the phone or email should you need to discuss anything with us between reviews.
"From the very first meeting two years ago to now, the service has been fantastic. I would not hesitate to recommend Rowley Turton for your financial needs"
Andrew Hind
Rowley Turton client since 2017
Other Services We Offer
Although our Wealth Management Service is the basis of how we work for clients most of the time, we may sometimes agree to act for you on a different basis.
Execution Only Service
Our Execution Only service is limited to Step Four of our Financial Planning Service. We can implement transactions for you but without providing you with any advice or analysis or any ongoing monitoring or review.
Please note that under this service, we cannot supply any advice or guidance whatsoever on the subject in question. If we have already provided any advice or guidance on the subject, even informally, then this service is not available.
On-Request Service
This service may be appropriate where you would like us to advise you and act for you in a particular matter, but do not require any ongoing review, oversight or administration of your plans from us. Under this service, we will not provide any proactive ongoing service, but instead, make ourselves available to you as and when you choose to contact us.
Our charges for this service will be based on the time spent dealing with your affairs. An estimate of time costs likely to be incurred will be provided to you on request.
Please note: We advise caution when opting for the 'On-Request' and 'Execution Only' services. As your circumstances change, your financial arrangements may become less relevant or appropriate and it will be your responsibility alone to monitor matters. It is important to understand that if you opt for these services, we will not be keeping an eye on your affairs at all, so in the event of a potential problem (for example serious investment movements or a problem with an investment company), we would not be in a position to inform you them.
For more information on which of our services are best suited to your needs, please get in contact. We'd be happy to talk you through the options available to you.
Our awards
Year after year, we've been recognised as one of the UK's leading Chartered Financial Planning firms. Find out more about the awards we've won.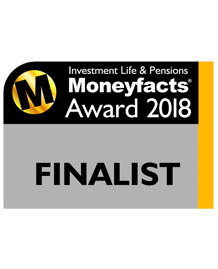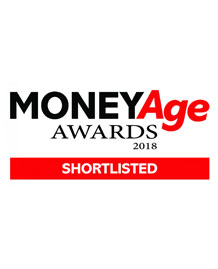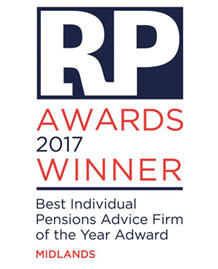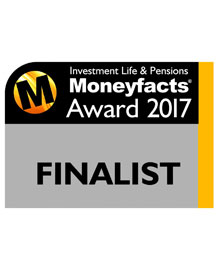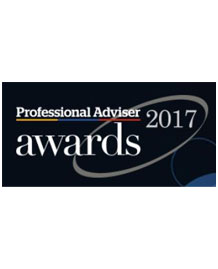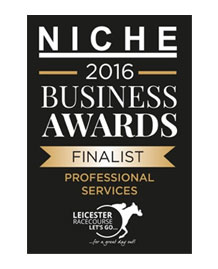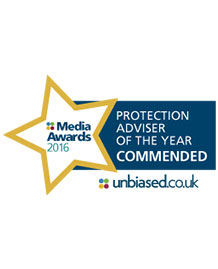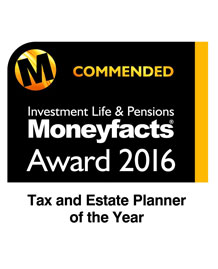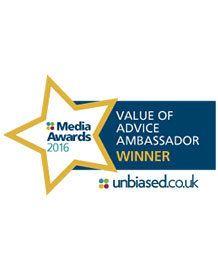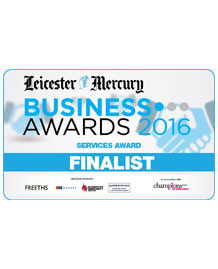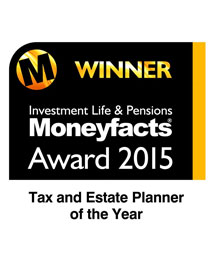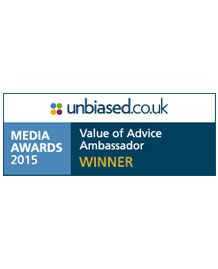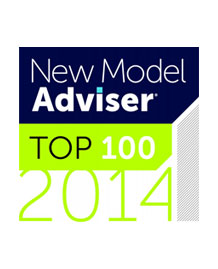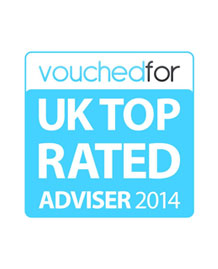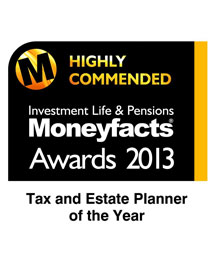 About our awards
"Rowley Turton have provided decades of excellent trustworthy advice, first to my father, then to me and now to my children. I have recommended them to others in the past and would unhesitatingly do so again in the future."
Martin Sigrist
Rowley Turton client since 2015